[Research Design, Book Layout/Creation]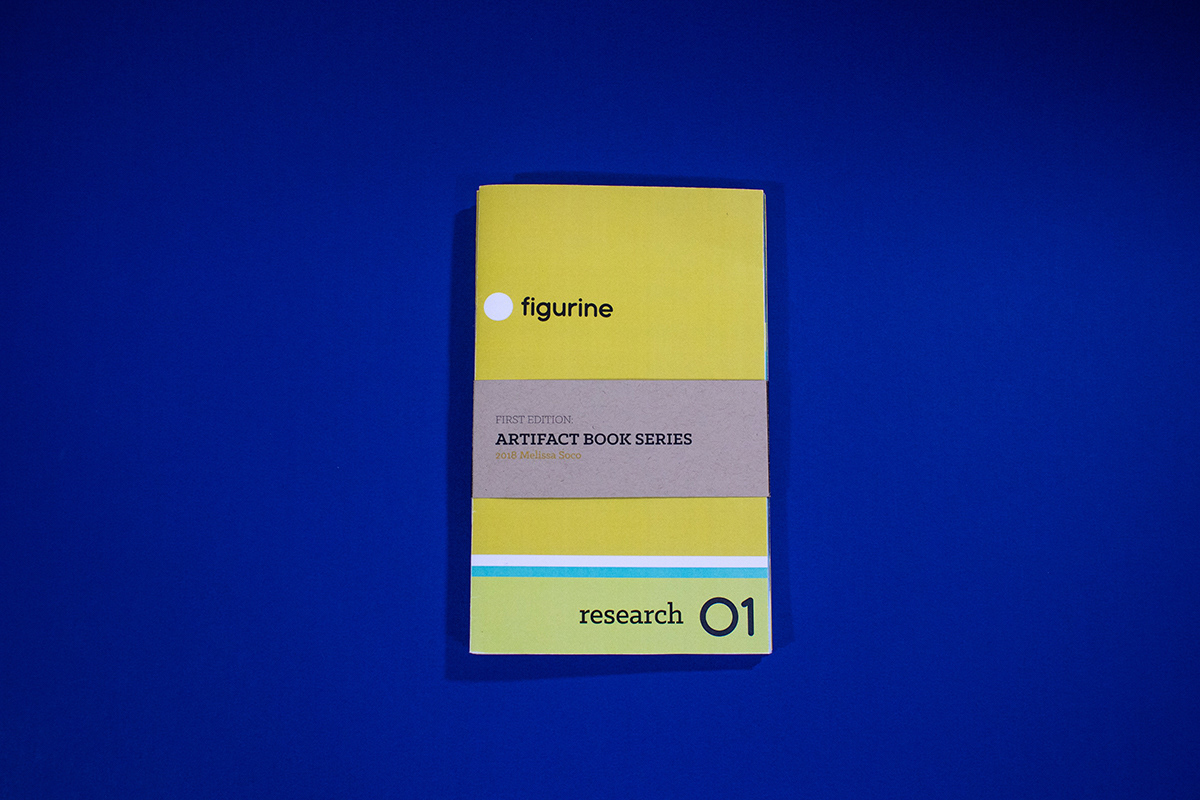 This project was initiated by deciding on a single item and researching everything about its significance and relevance in the world. From its earliest beginnings to the present, our "artifact" was to be fleshed out and presented in book form. I chose figurines as my artifact due to its relevance to my personal interest. I collect figurines and action figures as a hobby and I sought this project as an opportunity to explore the depth that figurines have within society.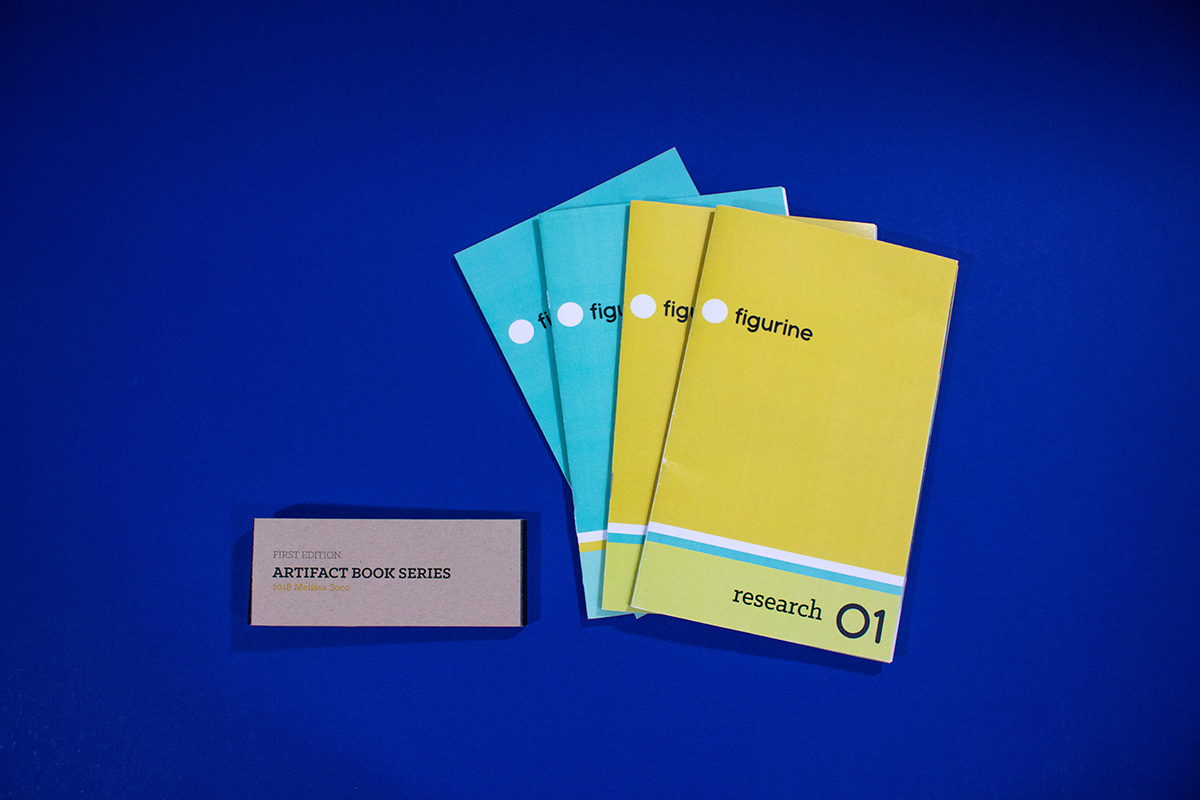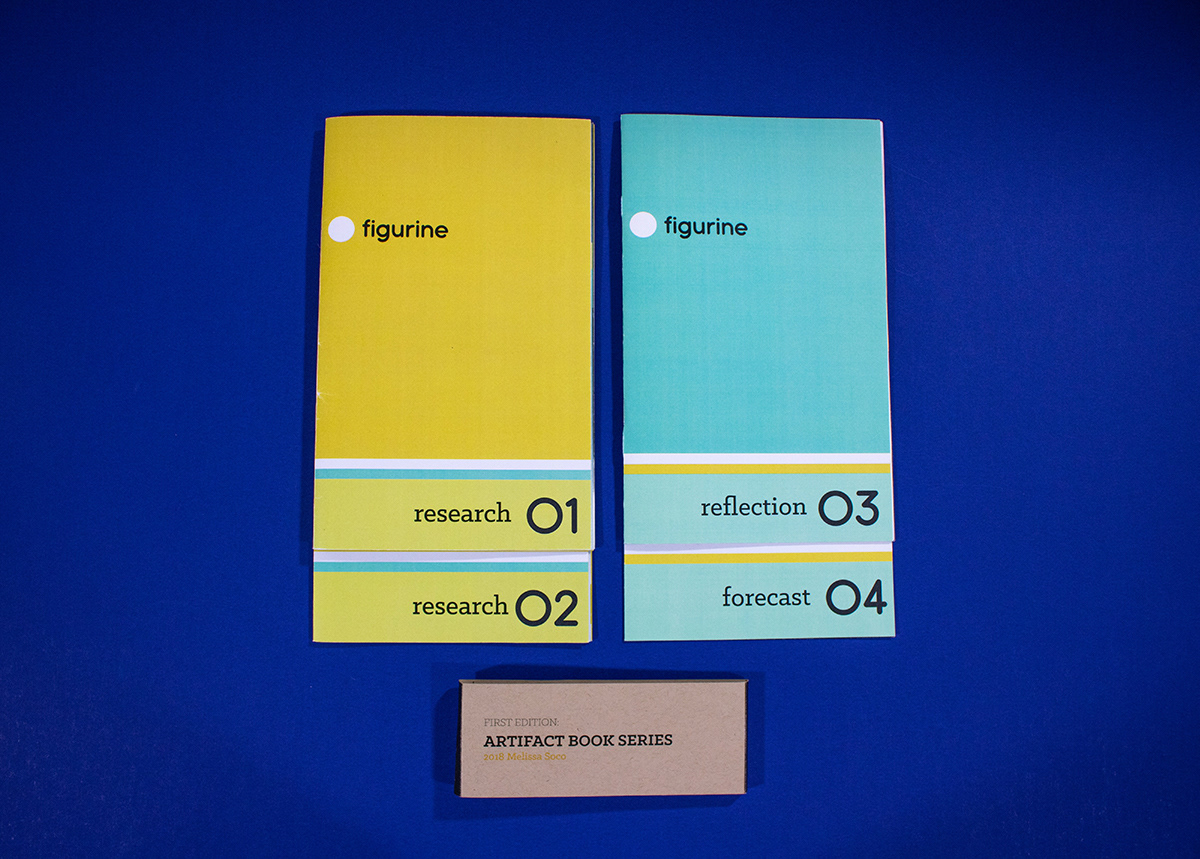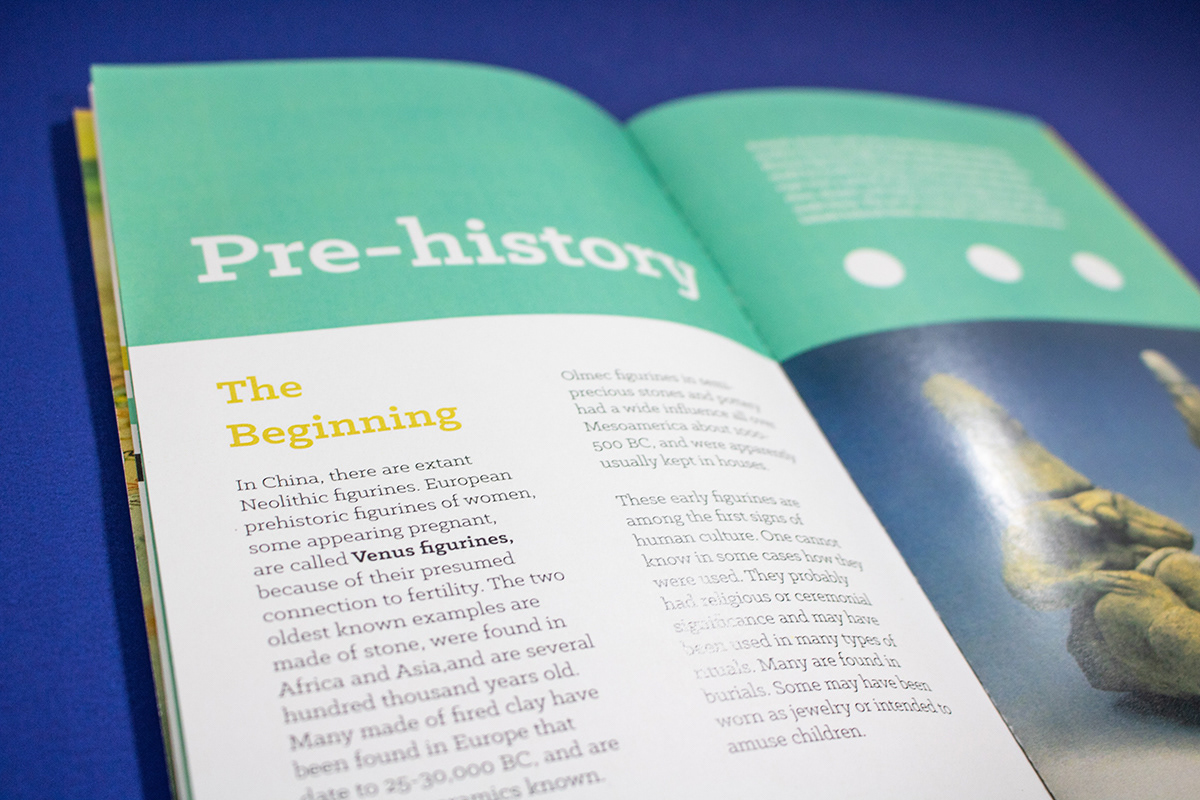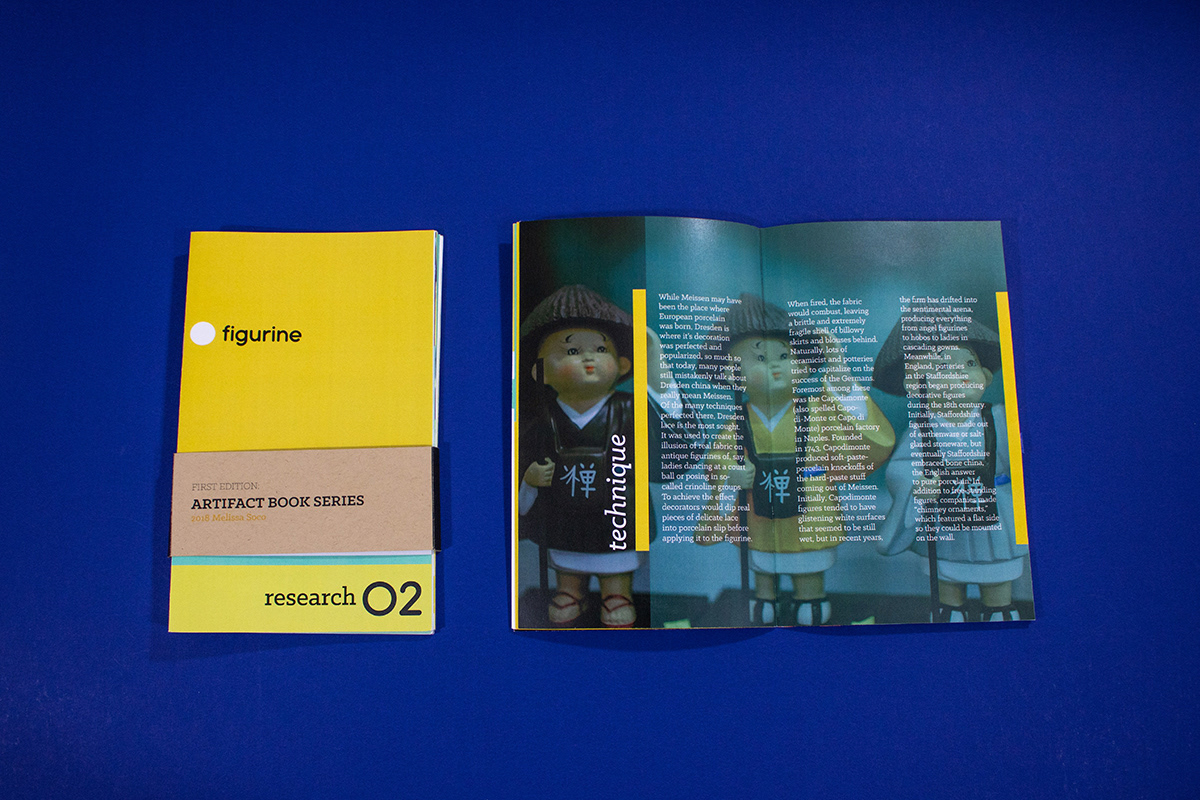 This research intensive project led me to the beginning of where figurines were more so sought as representations of gods and spiritual icons. As decades passed, figurines became less of worship and more of representation of all types of things; animals, people and even structures.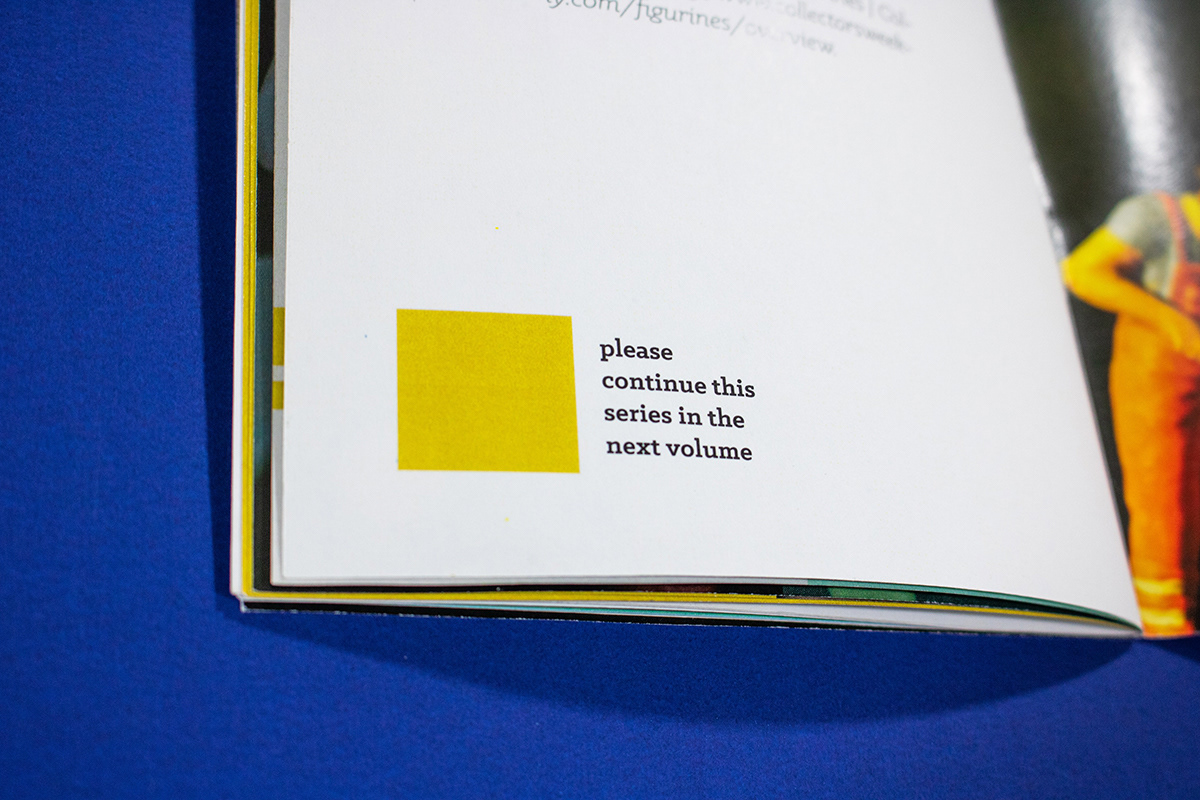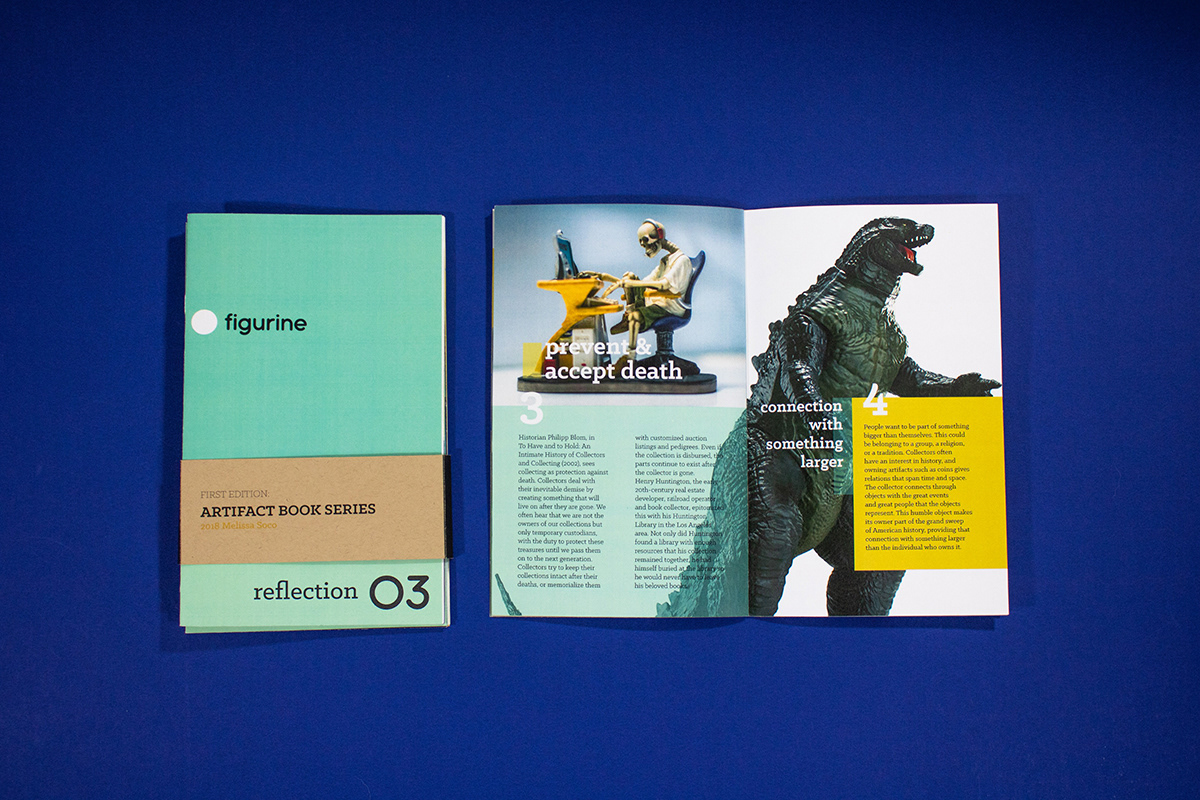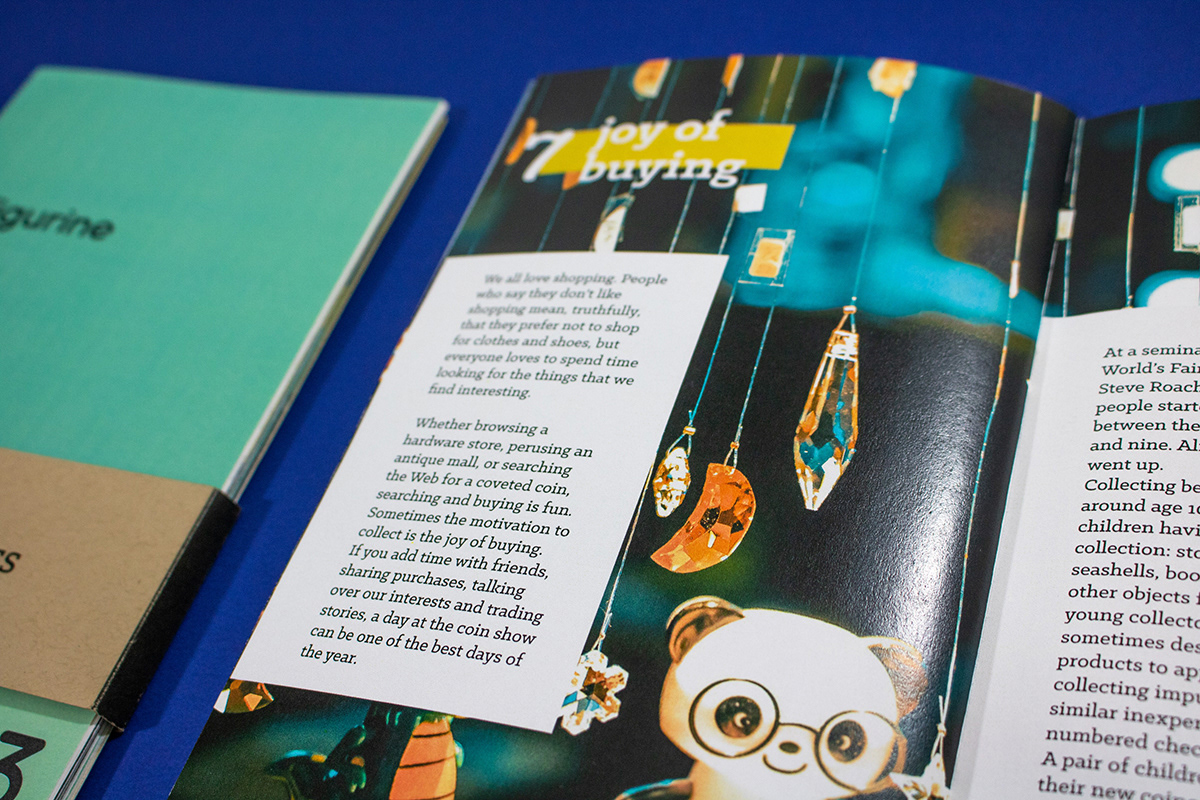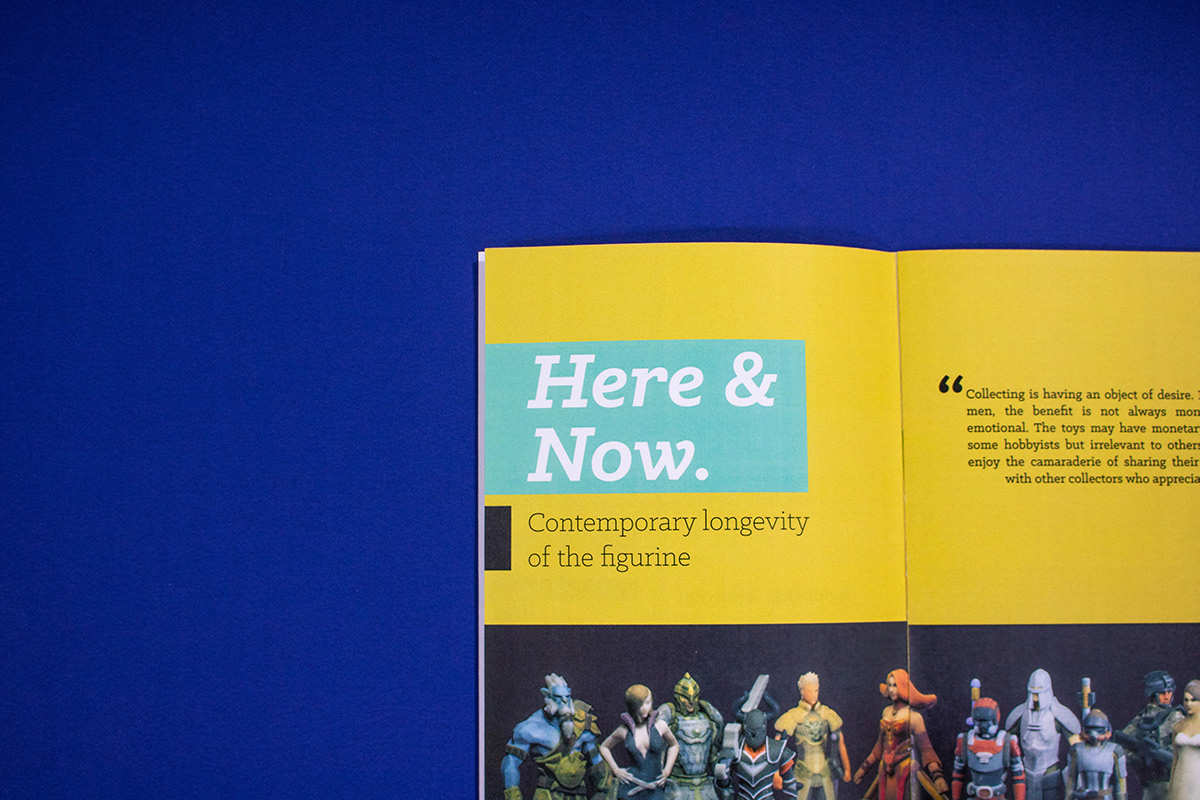 I chose to break these chunks of process into four booklets that were a part of a collection.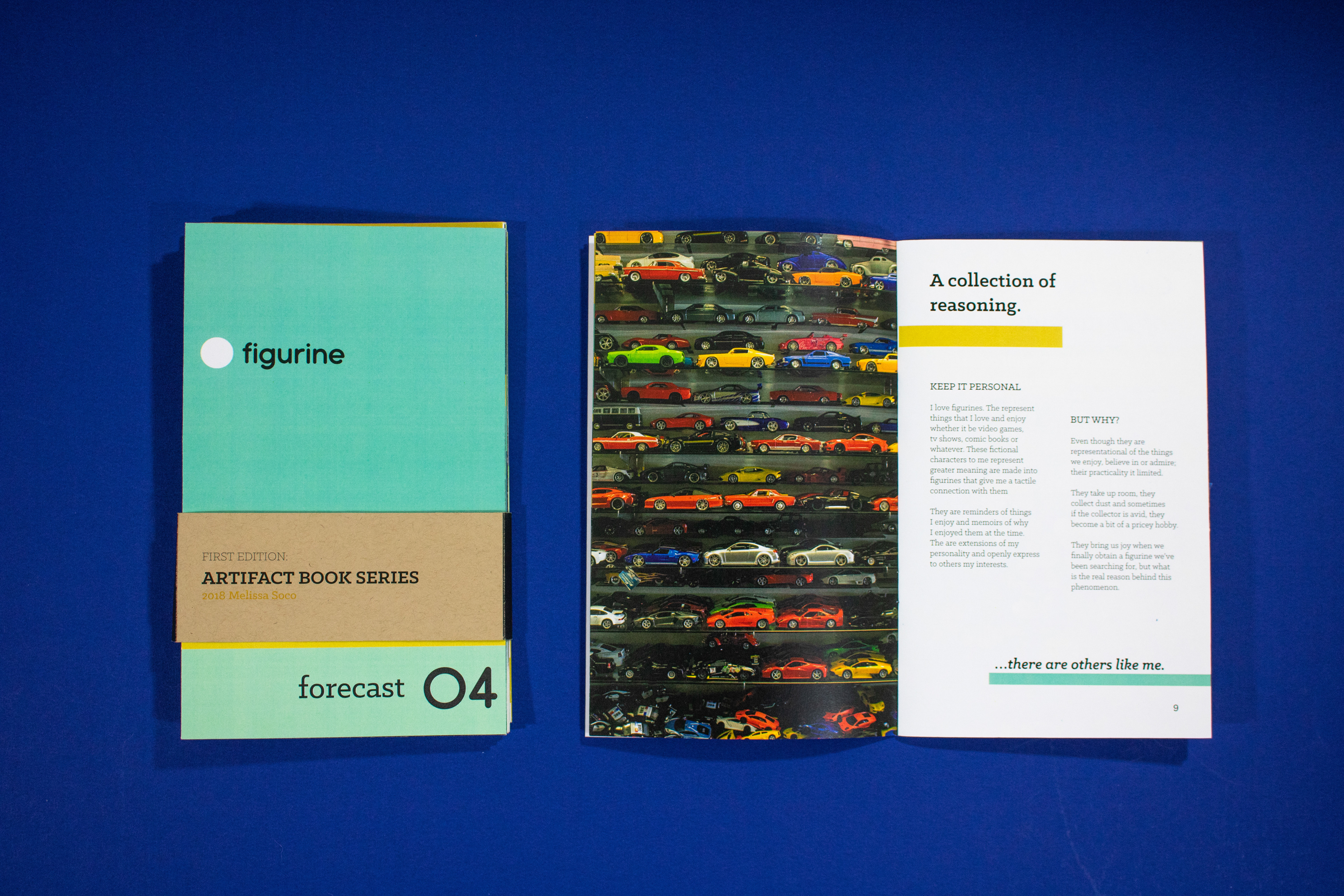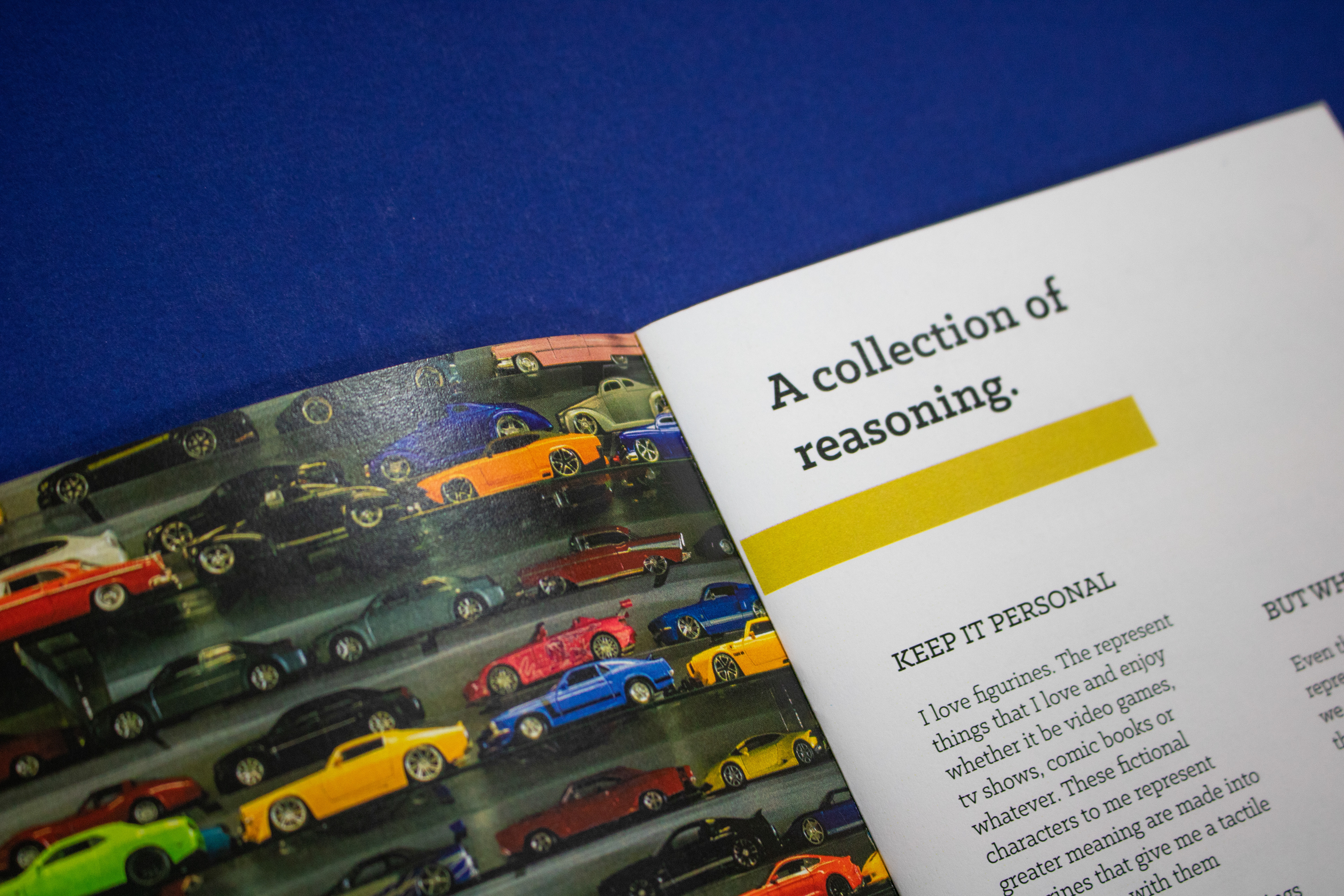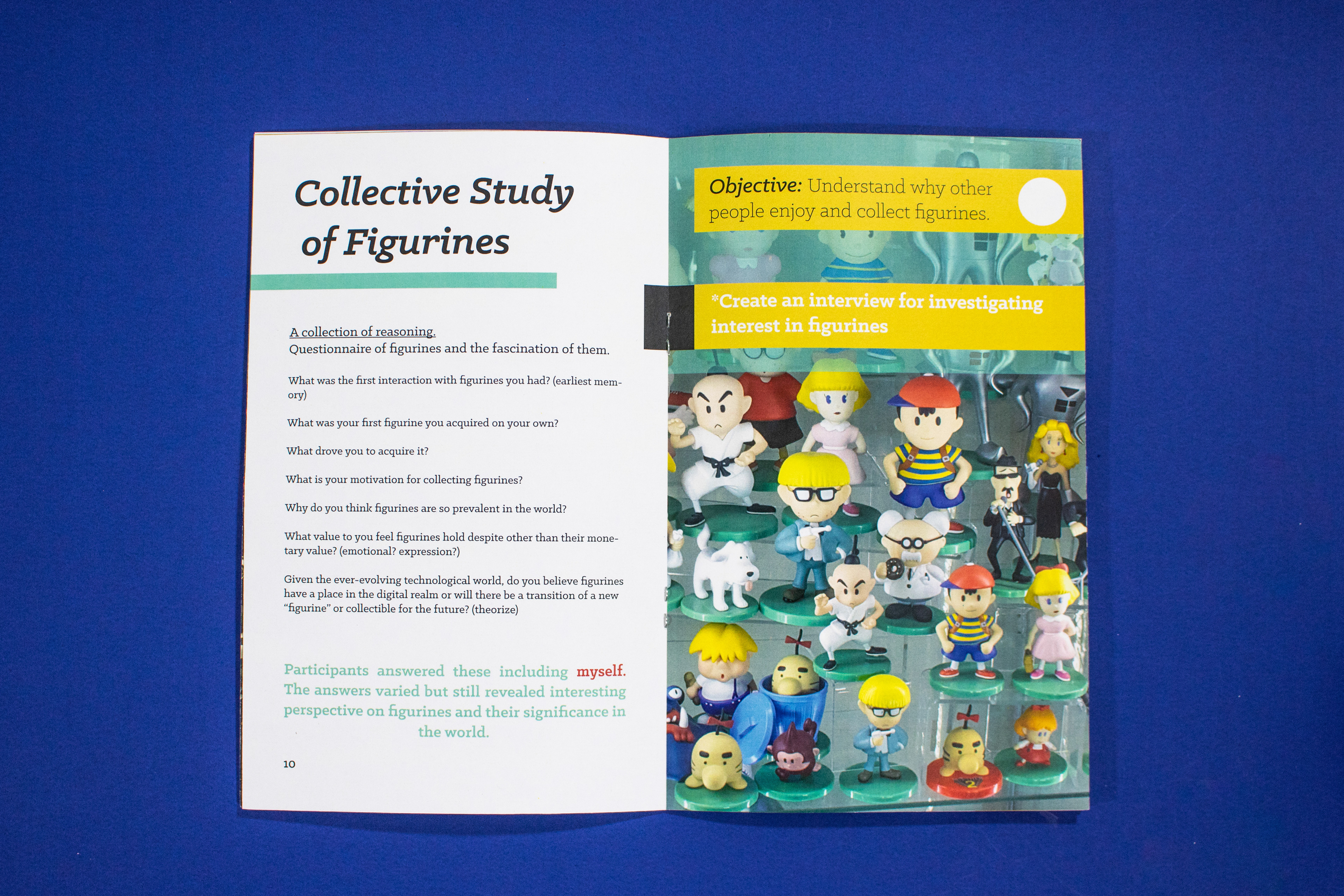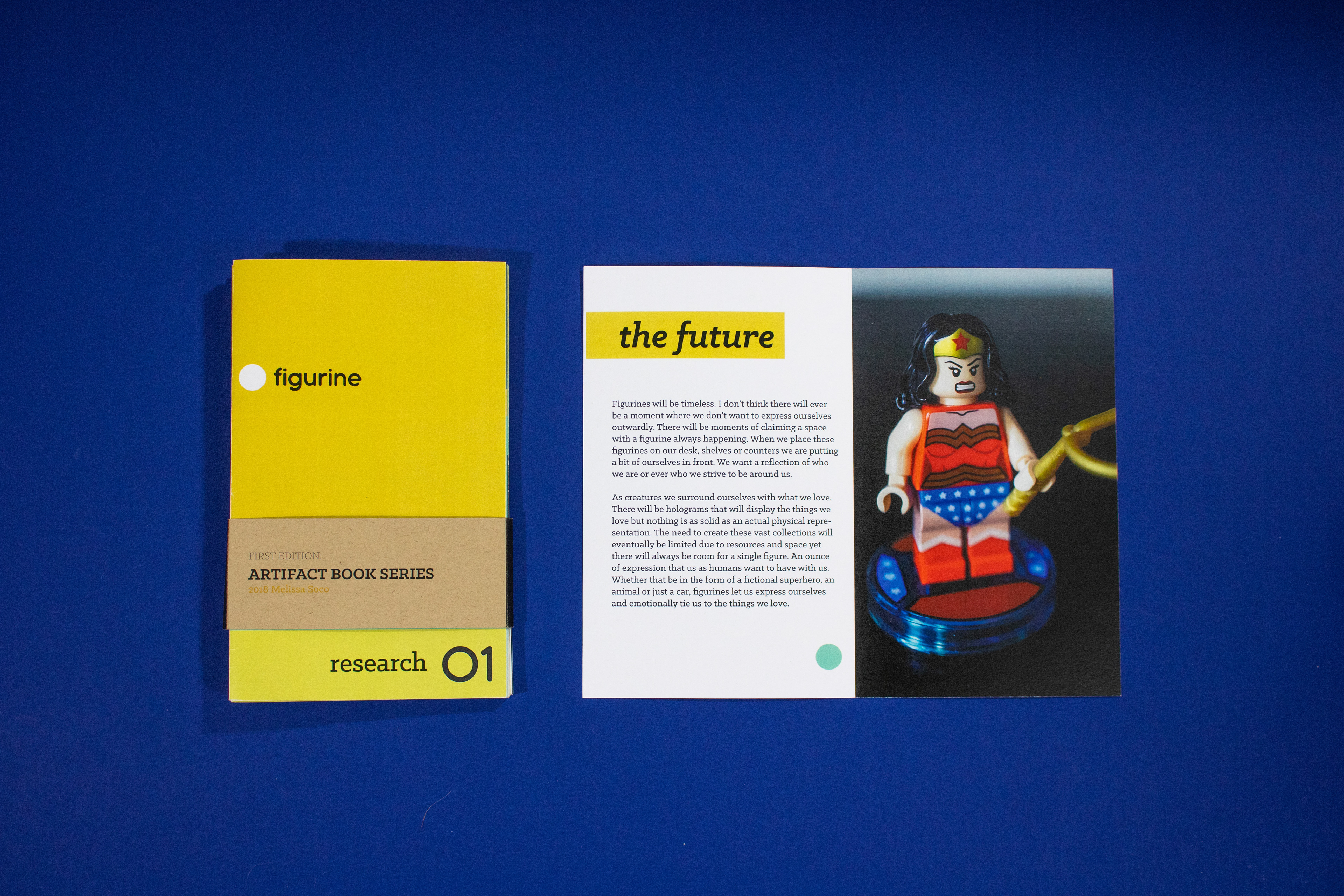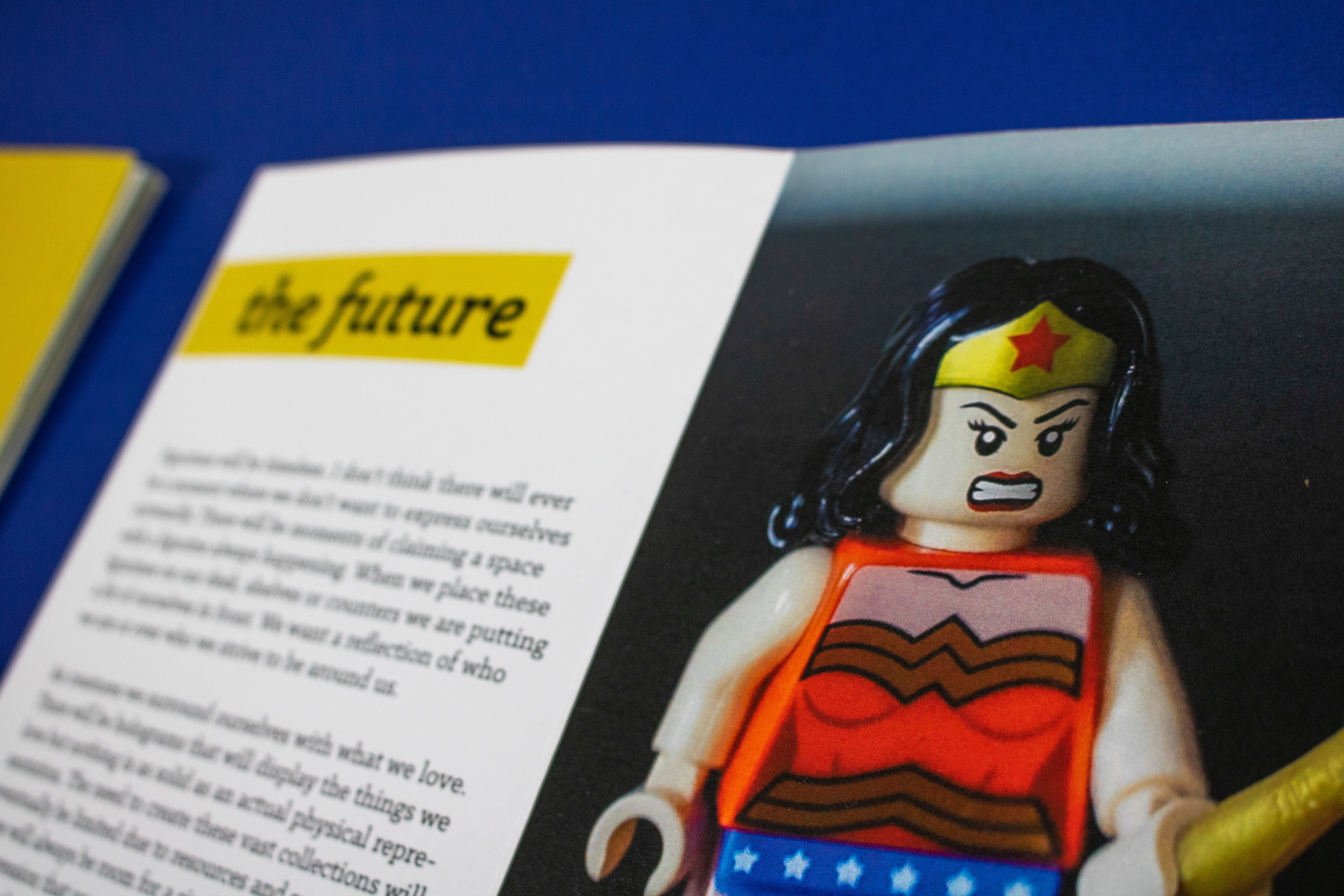 The first two booklets were purely made up of research that span figurines' earliest usage to modern function. The design was text heavy yet playful much like the concept of figurines. The imagery (borrowed) reflects the transition of the artifact whilst keeping the information clean and concise.