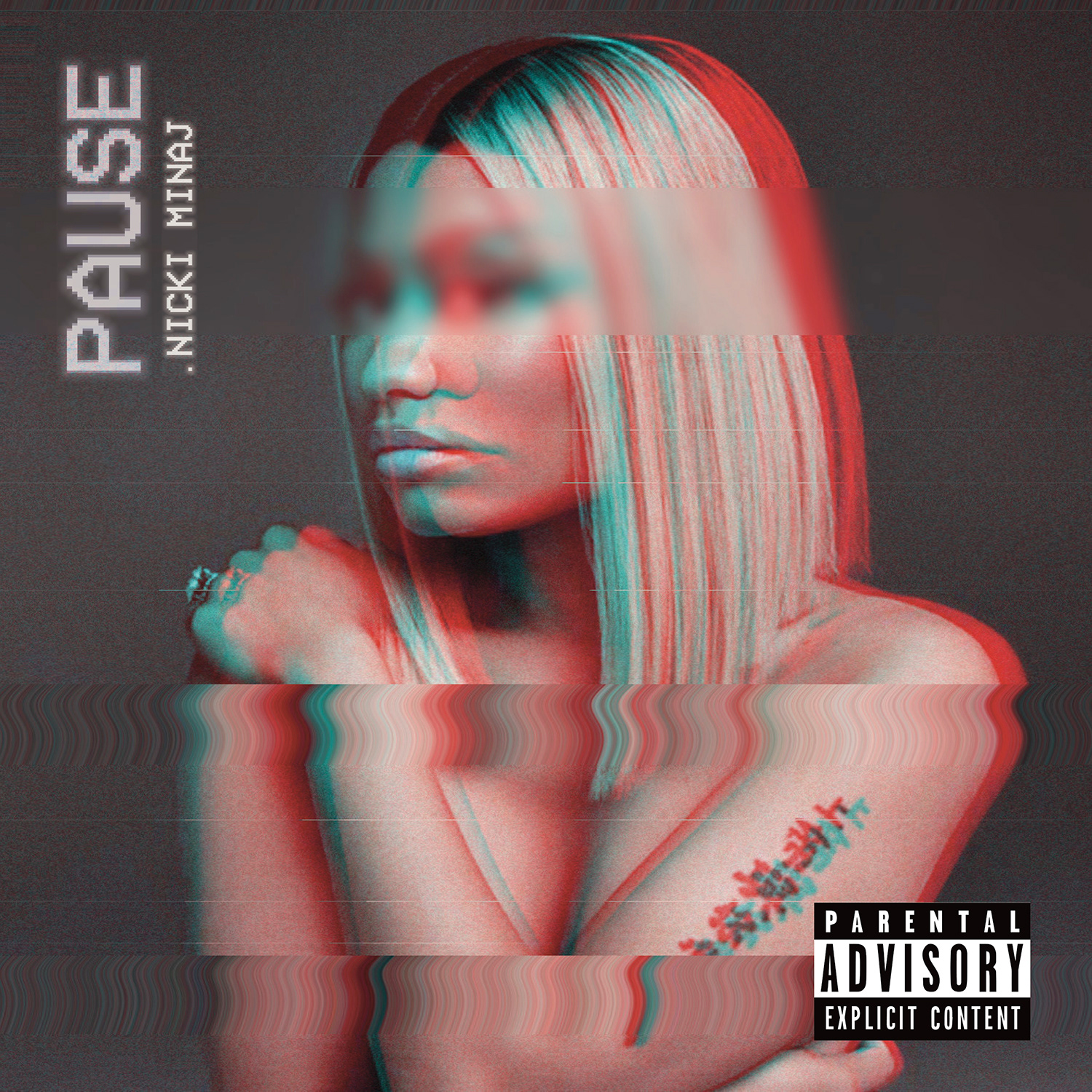 A hypothetical album release by top selling female rapper, Nicki Minaj. As an avid fan of her music, Nicki represents a strong female icon within a heavily male dominated industry. 

Pause

 stems from the interpretation of her looking back at her career and knowing she got to where she was with hard work and thick skin.
 Nicki pushes her fans and followers to stay and school and work toward their ambitions. This album, in retrospect would be paired with a North American college tour (Bring It Back Tour), an autobiography, and an opportunity to celebrate the hard work that students across the nation put in.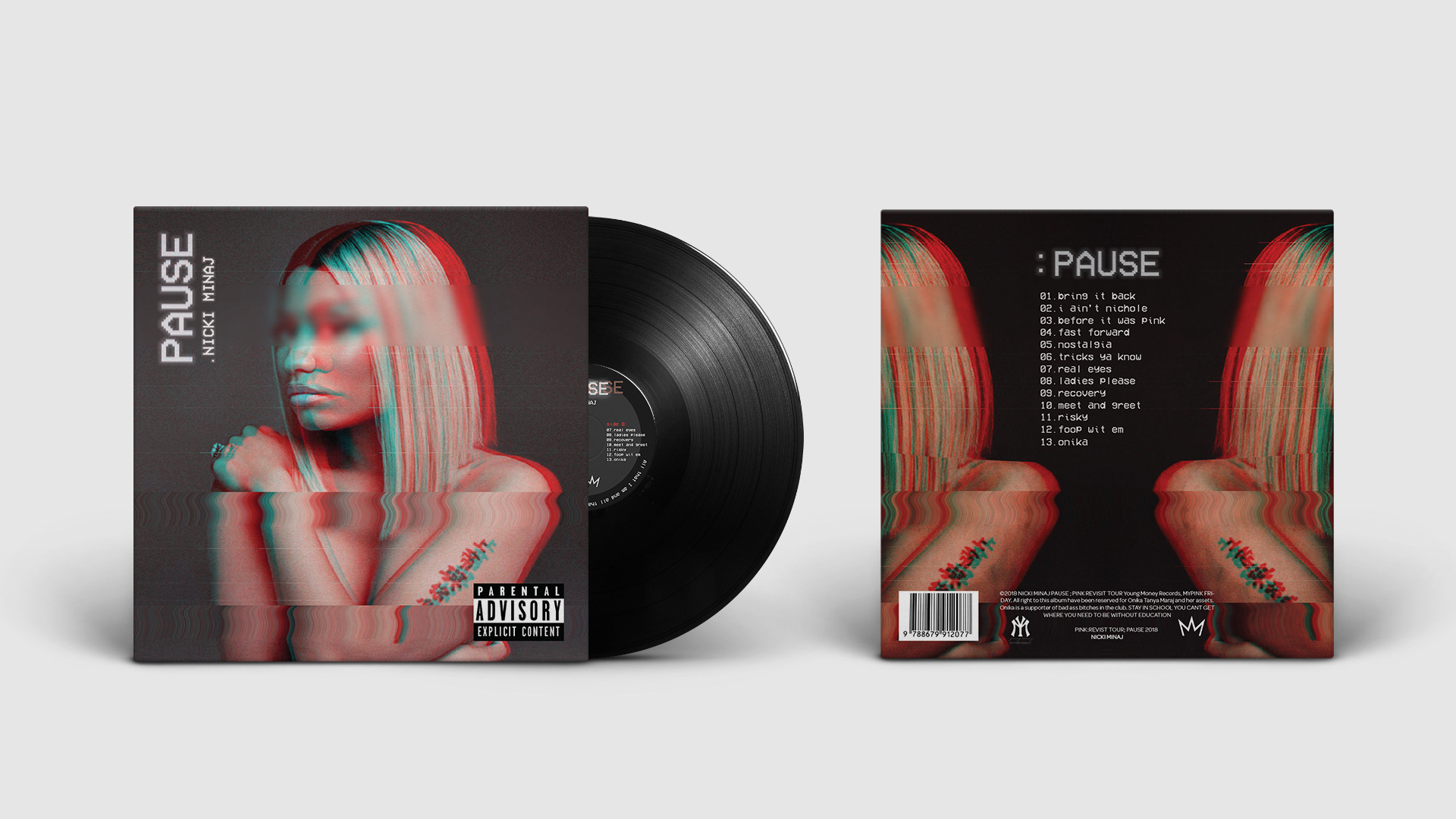 A majority of the process of this project involved listening to Nicki Minaj's music, watching interviews and thoroughly understanding the lyrics on each album. Besides her fame as a performer, Onika strives to be a businesswomen. building her own brand and product lines. Grasping that core of her character drove the completion my theoretical album and book release. 
Her story and her belief system is admirable and her stage persona disguises that part of her. A majority of her fans fell in love with her catchy summer beats, clever rap features and unapologetic personality. That was me. But I also idolized her strength of character and resilience as someone striving for her goal.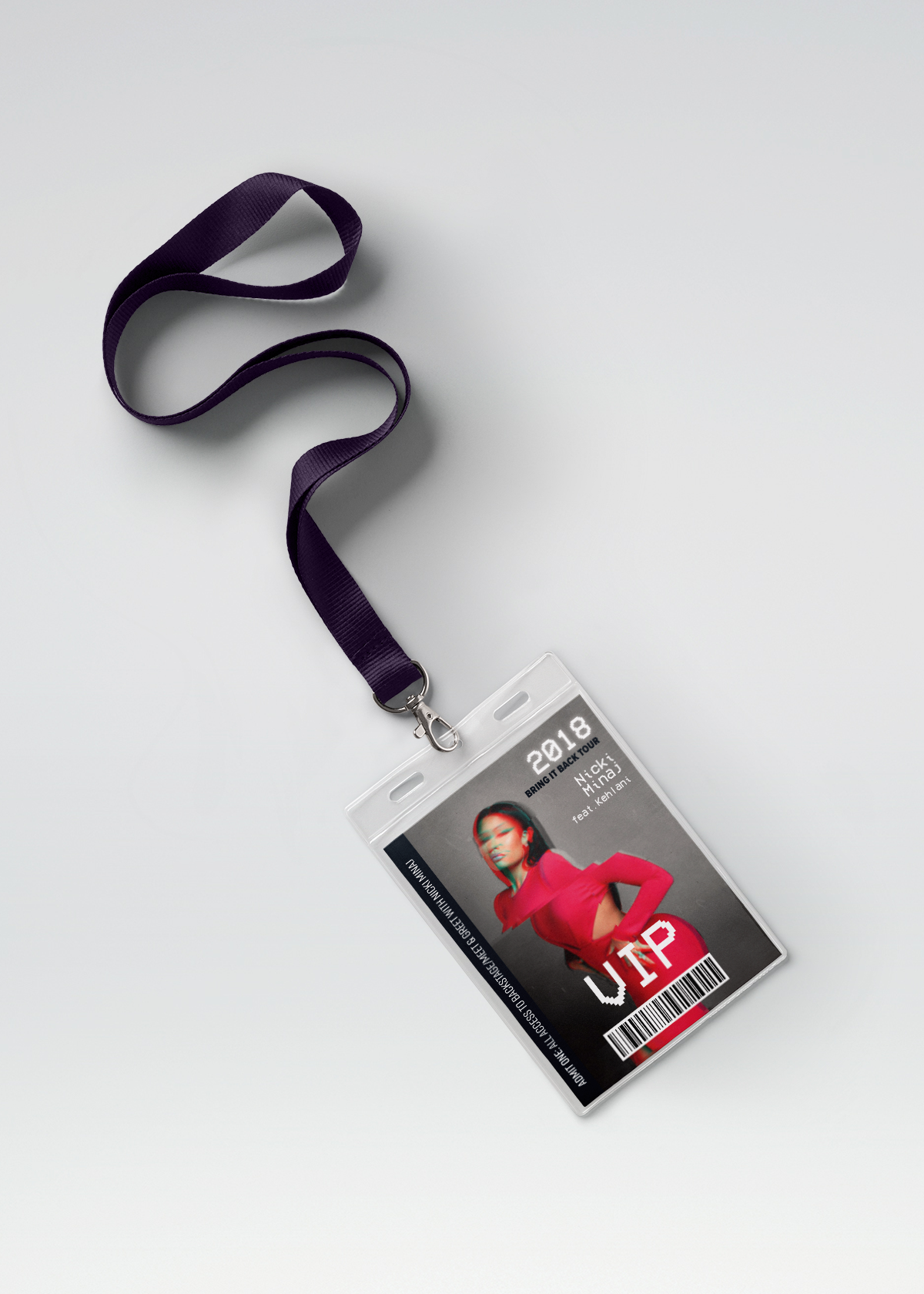 I wanted each design component to be clean yet, gritty. There is a maturity to the aesthetic yet the imagery reminds the viewer of the humble and unsteady beginning of Nicki Minaj's journey. "Nostalgia"and "throwback" were some of the words I wanted to come across on both the album and the book. Each piece within this hypothetical tour would be a  representation of Nicki reflecting on her journey and how distorted the view might be for her and her fans. 
Using photos of her facing the viewer gave each piece more depth and conversation with the audience. Nicki is looking forward, unafraid of the scrutiny while also having a a bit of the reality distorted by what her fans think and know of her.