[Brand Identity; Advert App Design]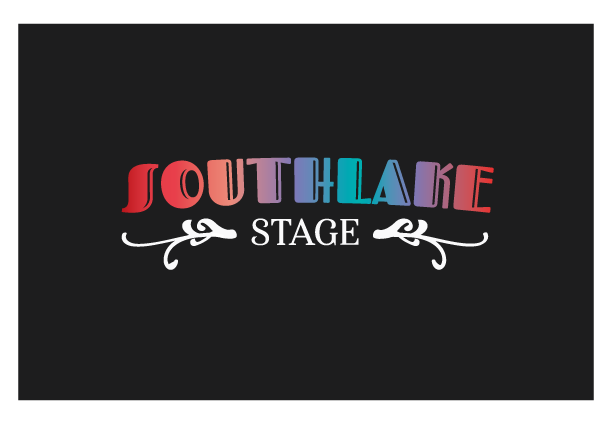 "Relive the silent film era with the newly opened Southlake Stage. Nostalgia of the the Charlie Chaplin era mixed with modern narratives. Southlake intends to bring to a new spin to Texas's performative art scene. Original stories, music and sets will guide the audience into a scene with no dialogue still speaks volumes. Even with the outlandish makeup of black and white films gone away; emotional performances and immersive stages; Southlake will definitely keep you wanting more. "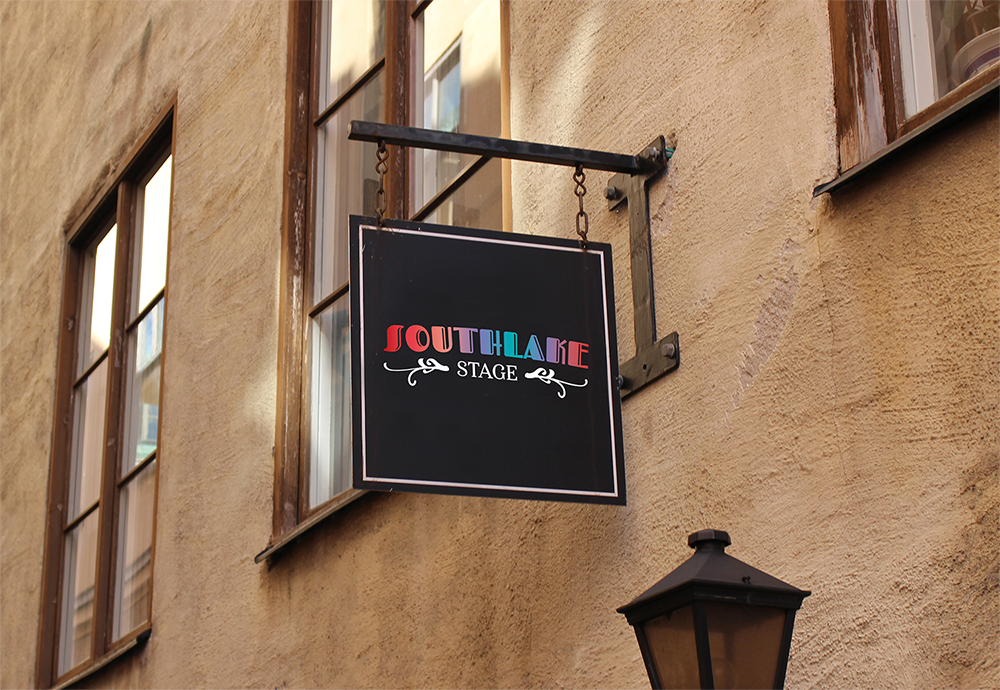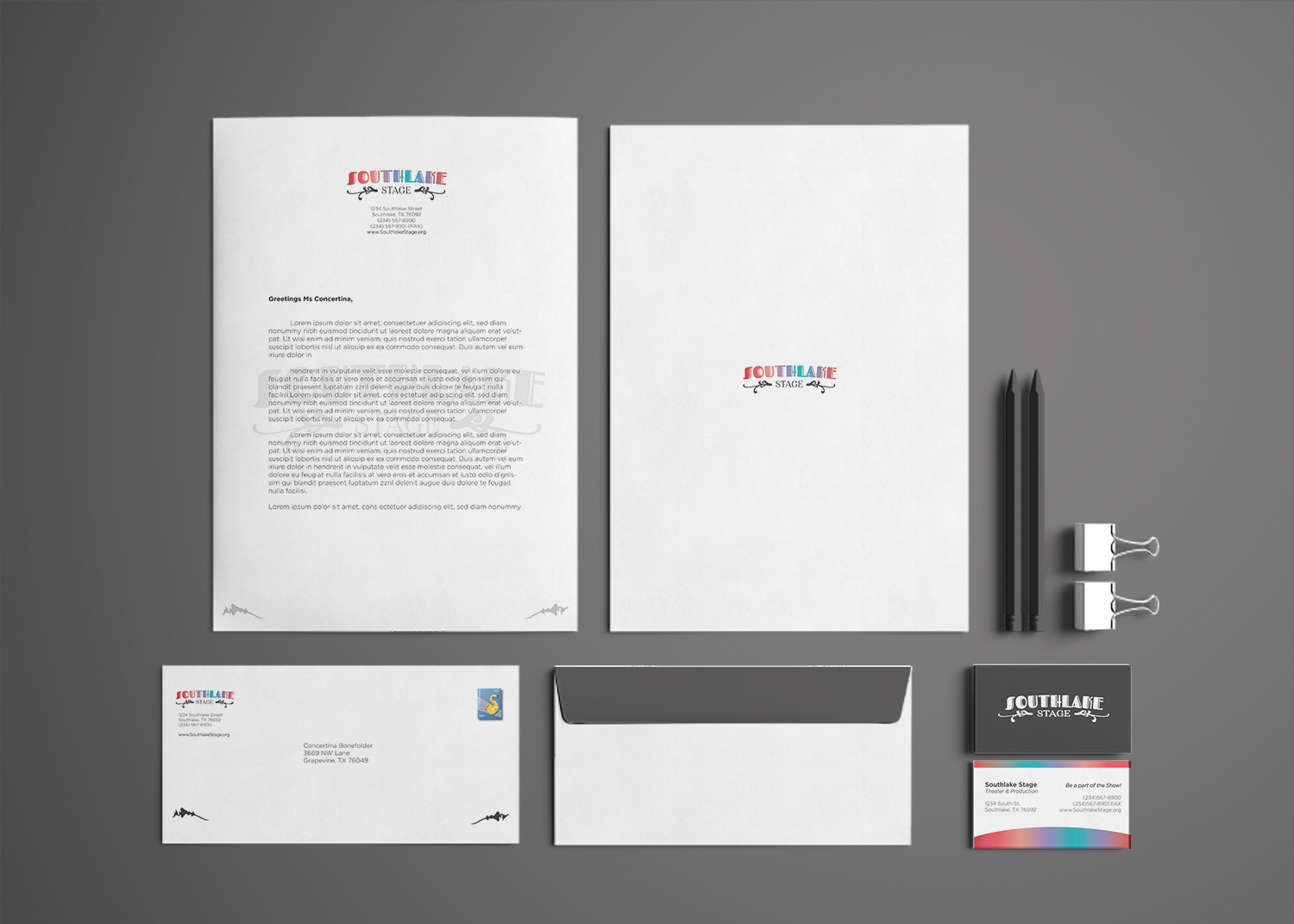 Southlake Stage is a branding and identity building project for a hypothetical theater opening in Southlake, Texas. Rather the build upon a already developed theme, I was tasked with building a unique concept that would bring interest to this urban area. The components consist of a logo, magazine insert, production poster and an app that would keep this Southlake Stage relevant in the digital age.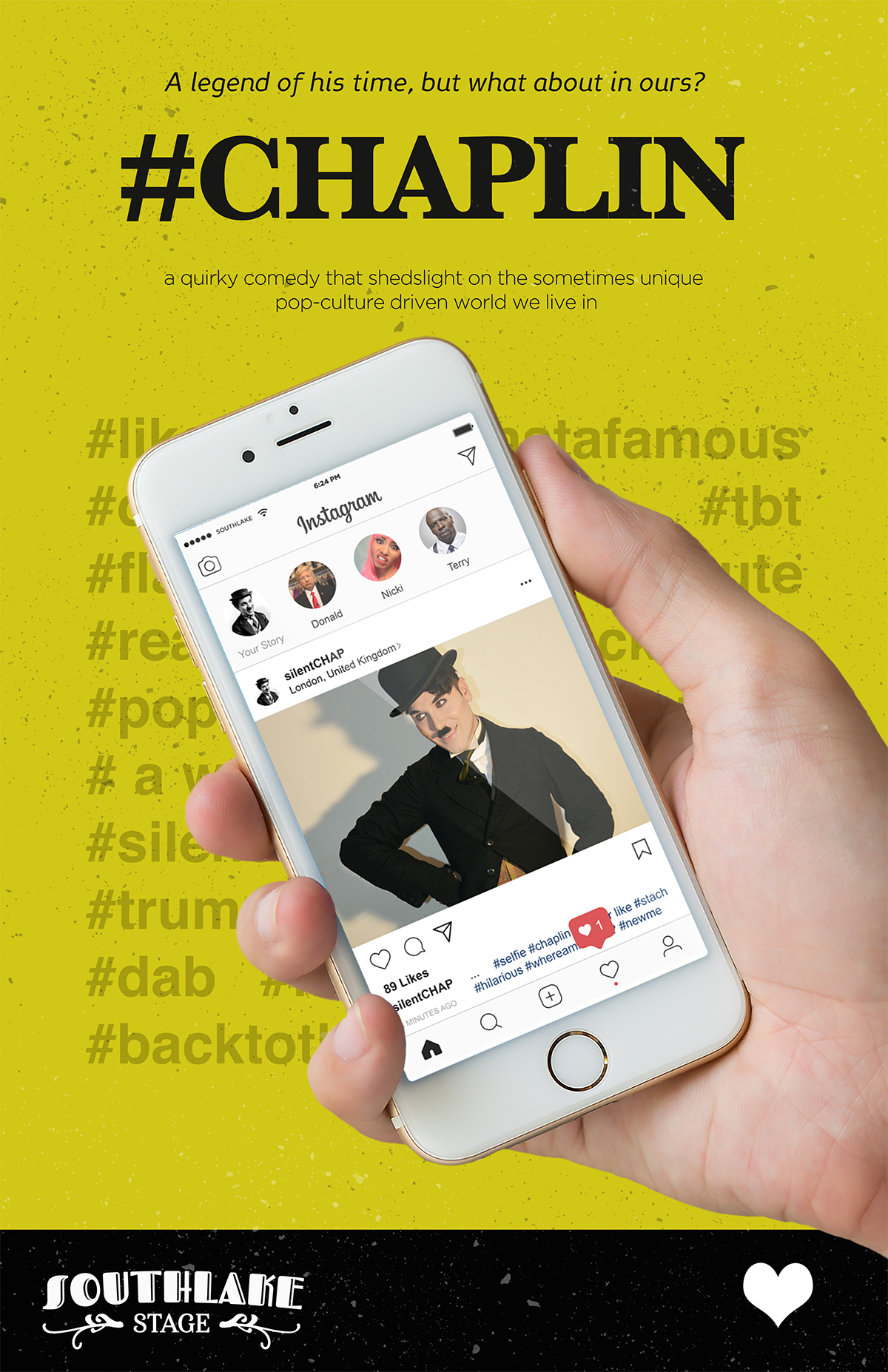 My intention for my Southlake Stage revolved around the interest of silent film. After researching genres of film and theatre, I found charm in several Charlie Chaplin films. There was a interesting conversation that Charlie would have with his audience that transcended dialogue. The whimsy of his body language, emotive movements and notable facial expressions always drove the stories he was in. Southlake Stage in my mind would take that unspoken word way of storytelling and have it be experienced through a live stage.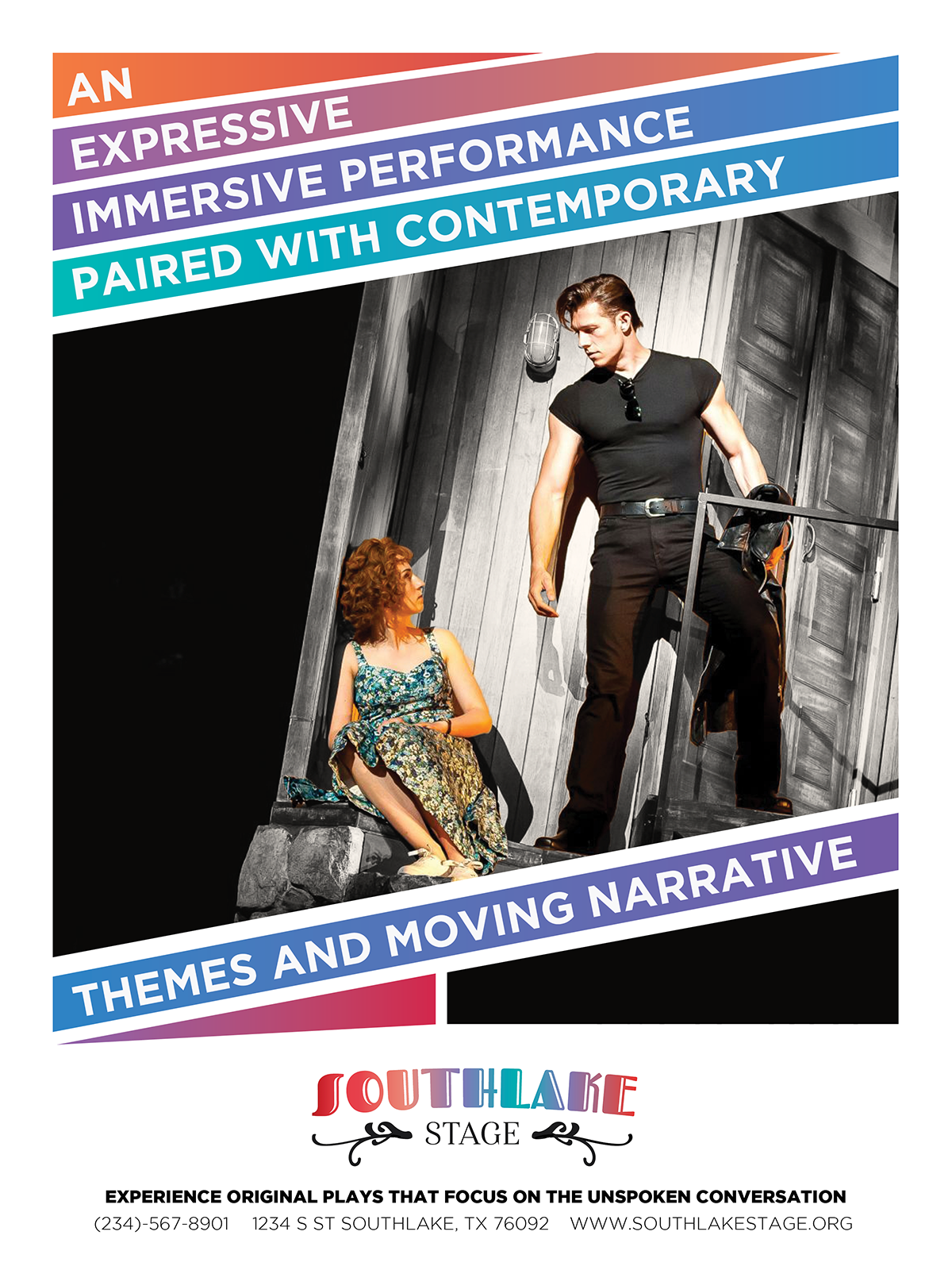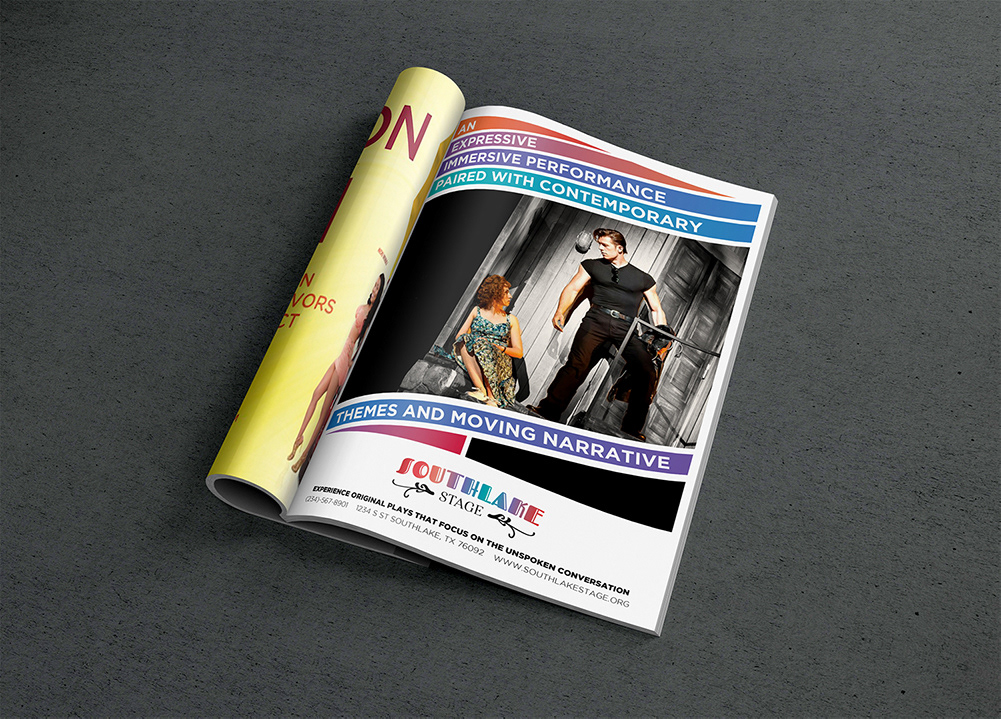 Further designs based around my Southlake would contain this same color expression paired with black text. With my poster design, I really wanted to play off old film posters but with modern overtones. I tried to stay away from relying too much on the atheistic of old timey posters and only allude to the inspiration.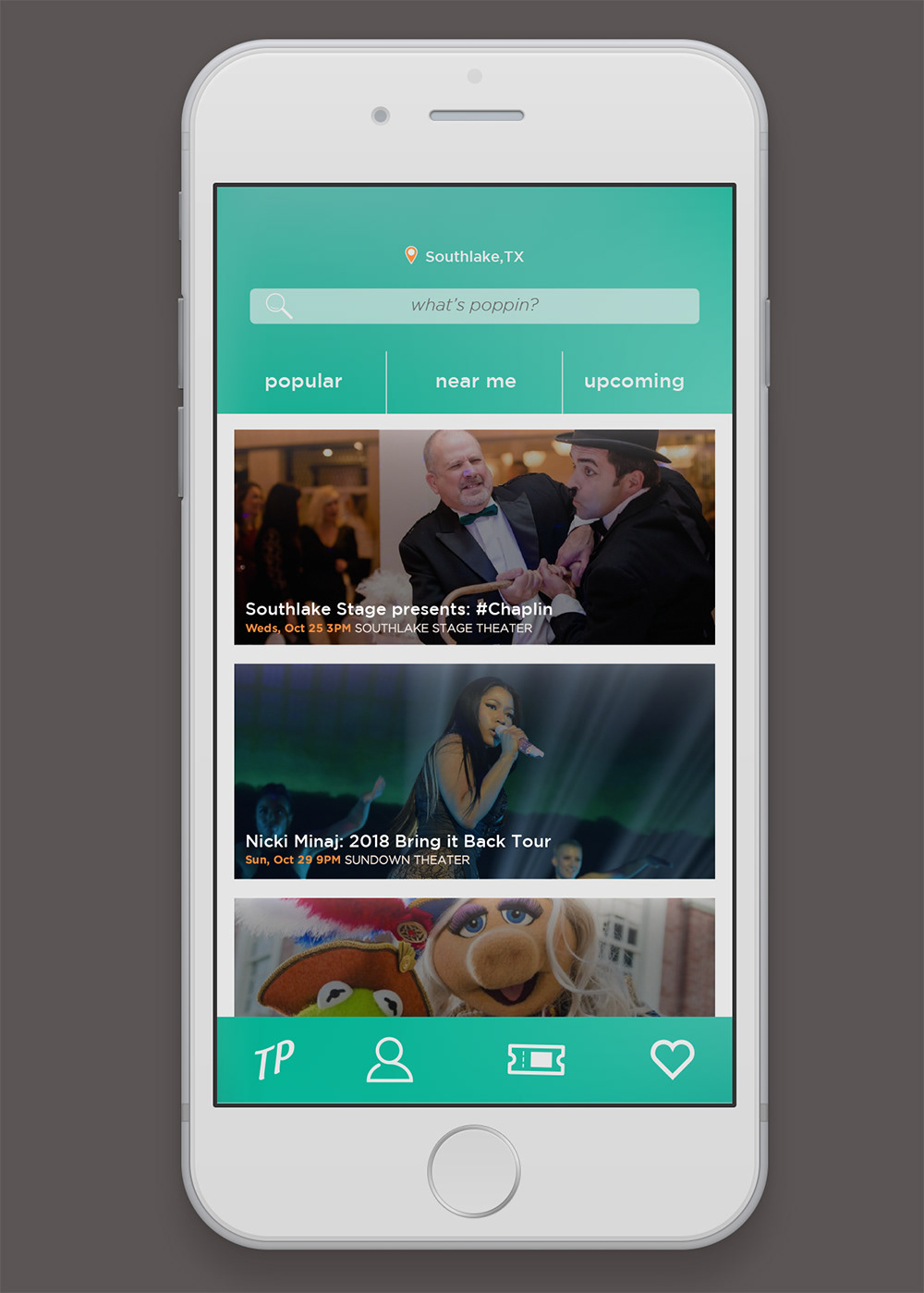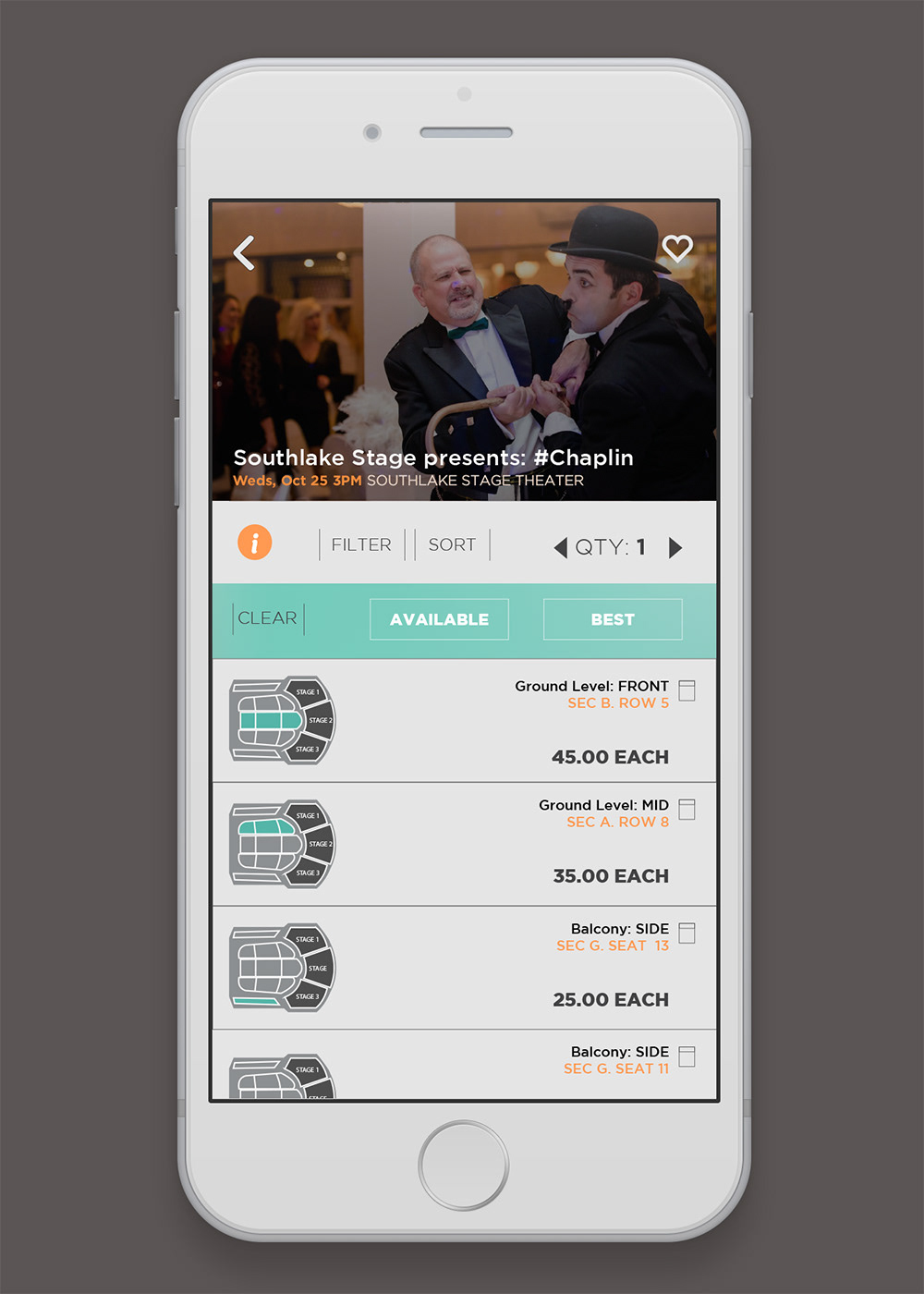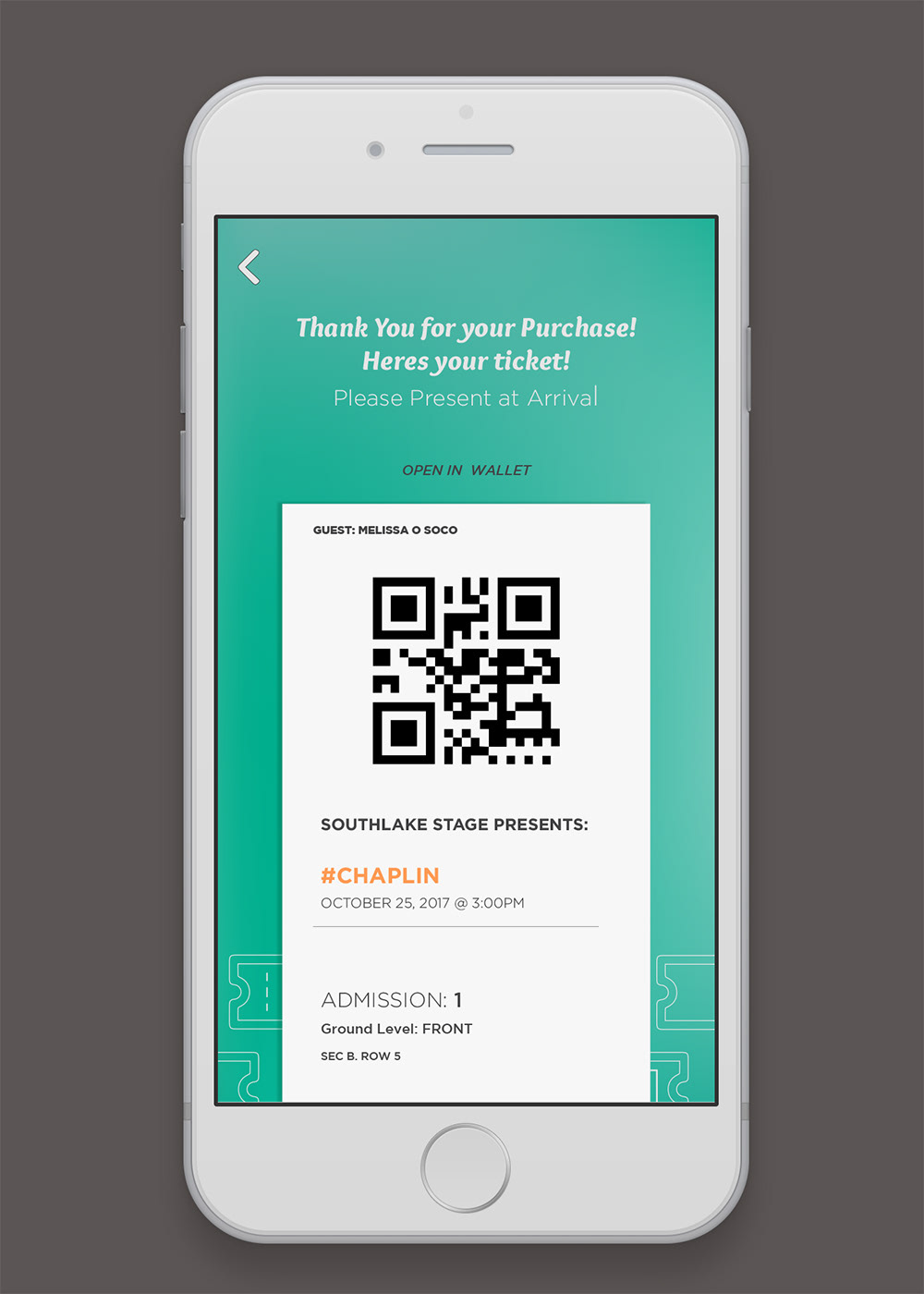 TicketPop is an app designed to be intuitive and responsive to the user. The formatting would make finding local shows in the area manageable. The clean design allows the user to easily book their ticket at Southlake Stage and worry less on physical tickets. My version of Southlake Stage parallels with bringing an old concept into the contemporary world. 
Photos provided by Unsplash